and  after doing several pilgrimages, some Caminos on my backpack and staying as volunteer in other albergues, I decided to turn my home in a place for pilgrims to rest. 
Bideluze is not only an albergue, it is also our home, so if you decide to stay with us during your French Way of St. James, you will be able to enjoy a different place, in which you will immediately realize the importance that we give to the details. In our albergue you will find a cozy atmosphere where you can rest and regain strength to continue your Way the next day with renewed energy.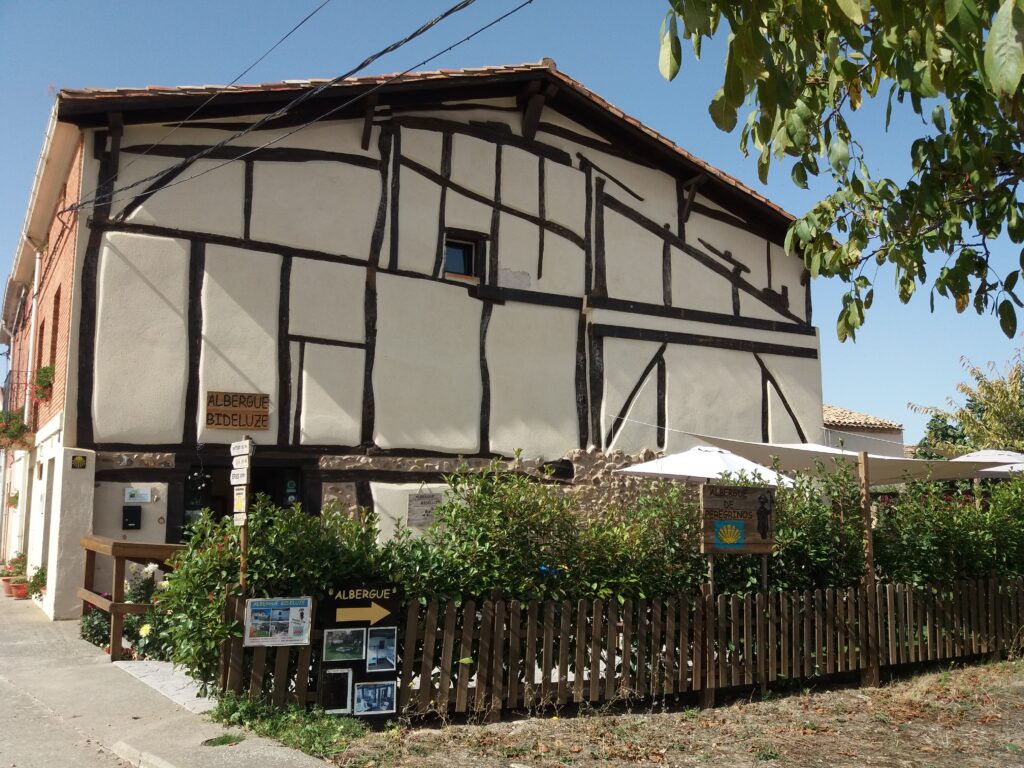 Albergue Bideluze is an old house in Castildelgado completely renovated and restored preserving its traditional essence. If you share a day of your Camino with us, you can enjoy its ancient interior architecture and its simple and everyday details that will not leave you indifferent. 
We have given great importance to the pilgrim has spaces where you can enjoy moments of rest and reflection but also where you can share experiences and talk with other pilgrims.
The name Bideluze means "long way". We gave this name to our hostel, because it is a very long way that we pilgrims travel to Santiago de Compostela. 
We are also pilgrims, we know what a pilgrim needs and we try that our house is to the liking of all the pilgrims who visit us, that their stay is as pleasant as possible and of course and most importantly, that their rest is restorative.
Castildelgado is a village belonging to Burgos, very close to the Rioja. It offers a very diverse landscape, so much so that this area is known as the "Riojilla Burgalesa".
If you stay at the hostel, be sure to visit the Church of San Pedro, in late Gothic style, and the Hermitage of Santa María del Campo. You will also be able to admire the arch, in the middle of Calle Mayor, a vestige of the disappeared Palace of the Counts of Berberana.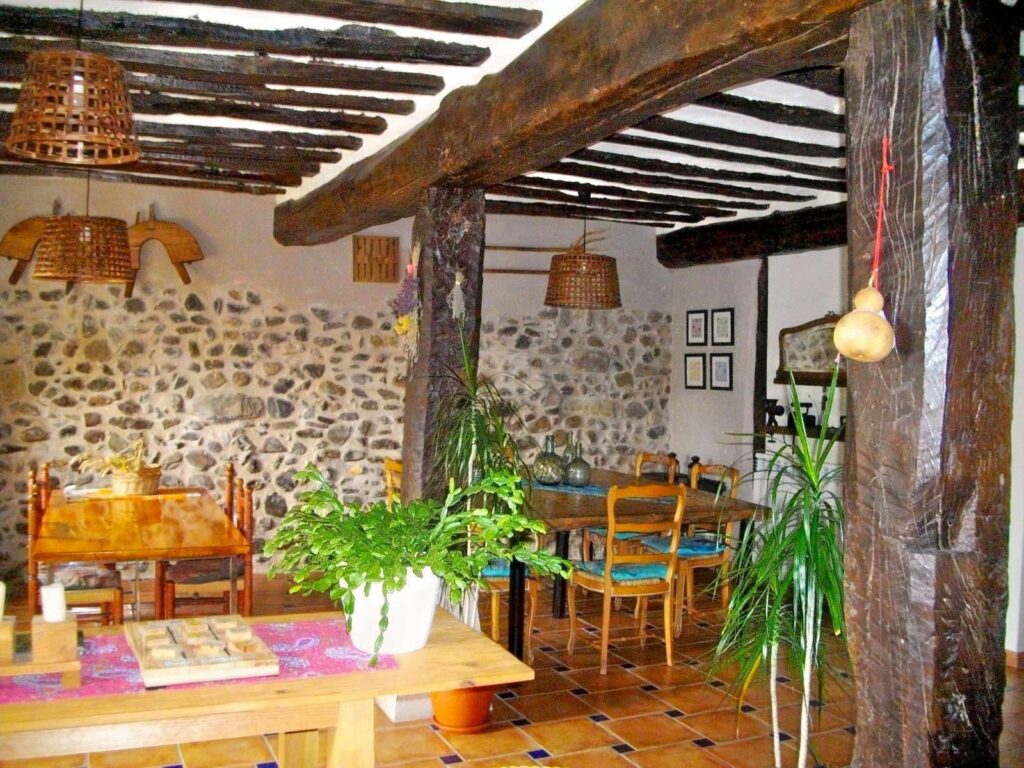 Its half-timbering and the masonry on the ground floor make it unmistakable when you reach the village on the Camino de Santiago.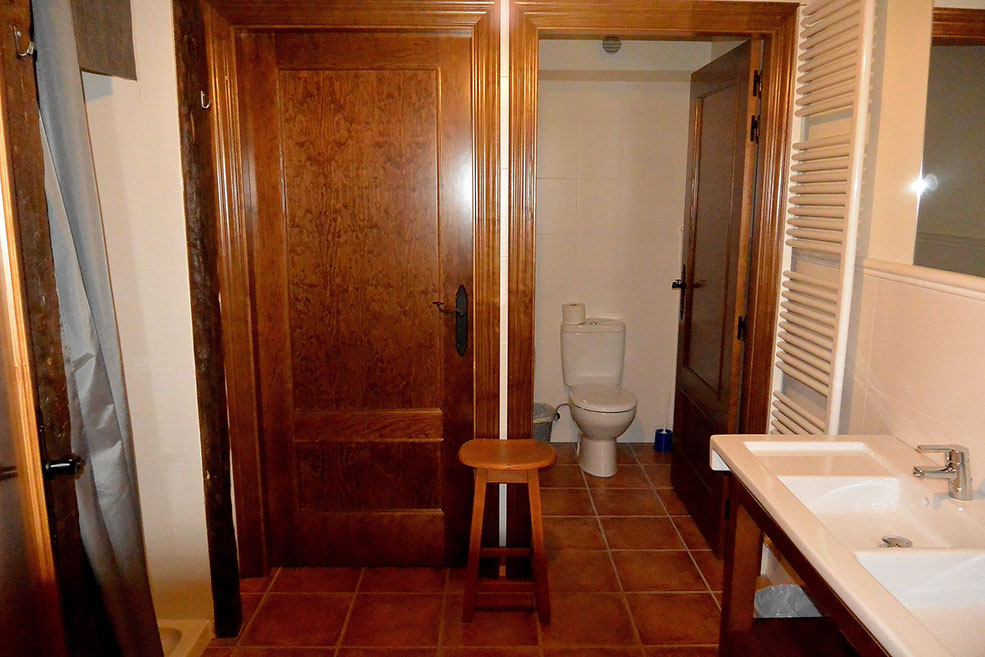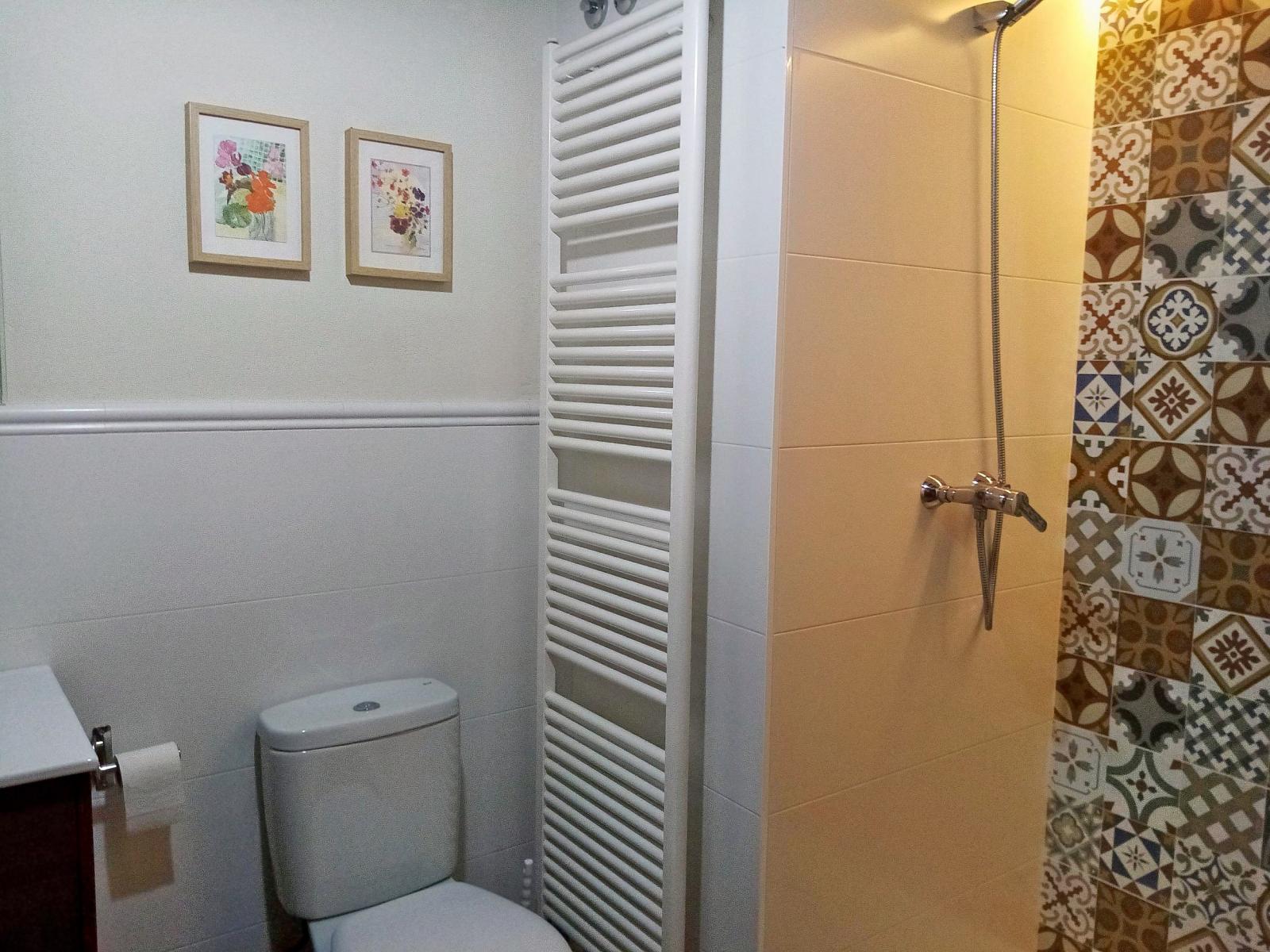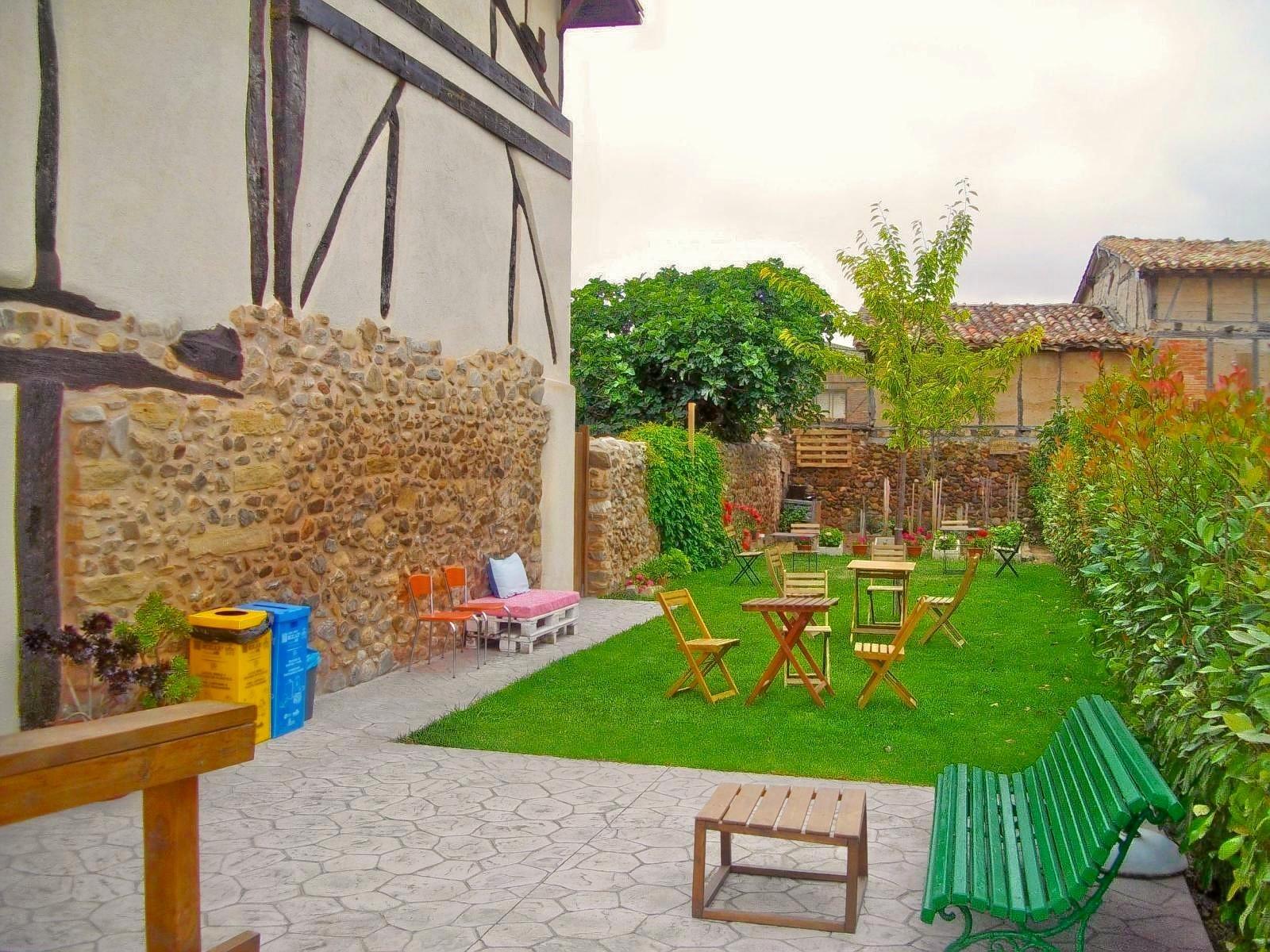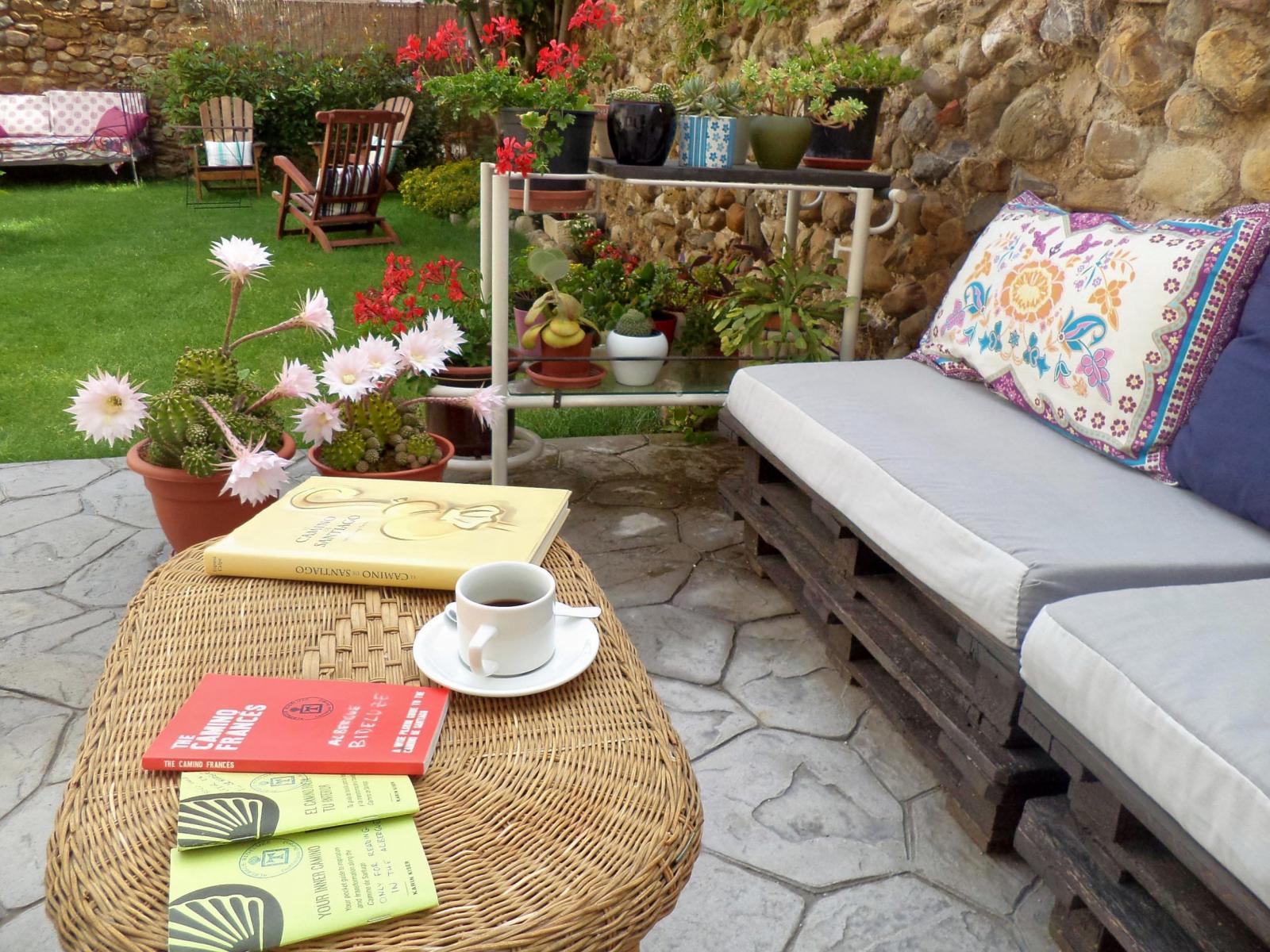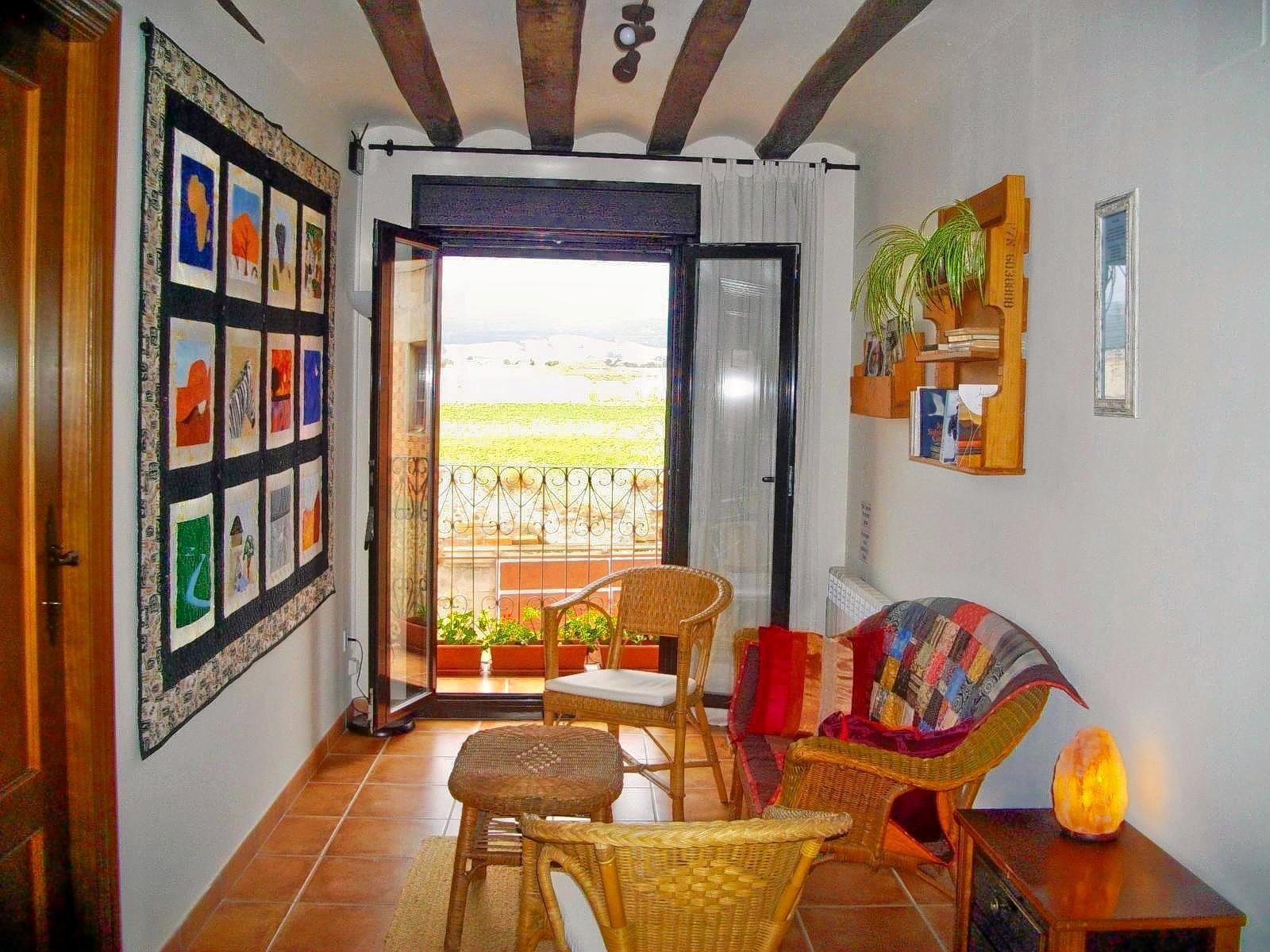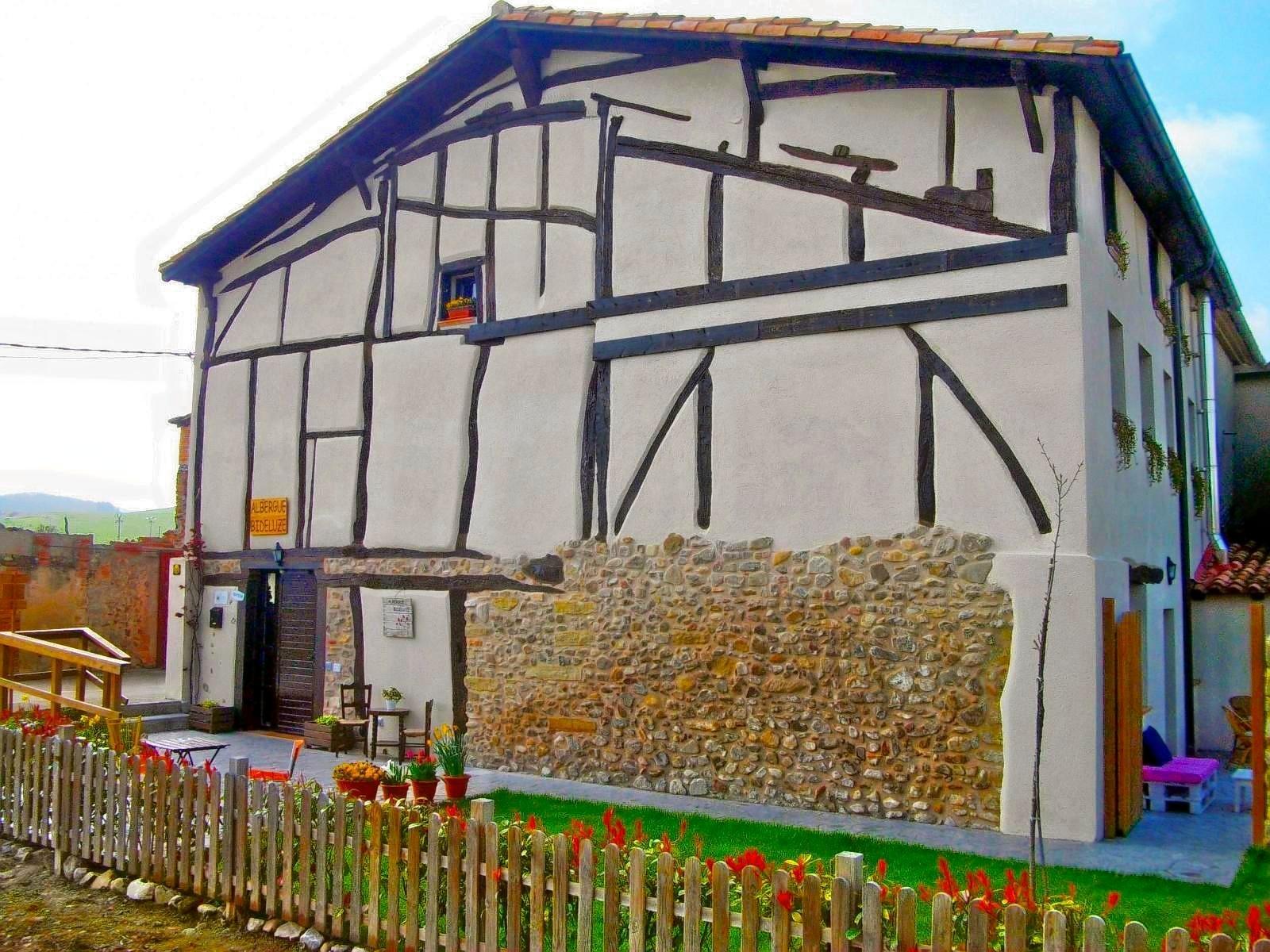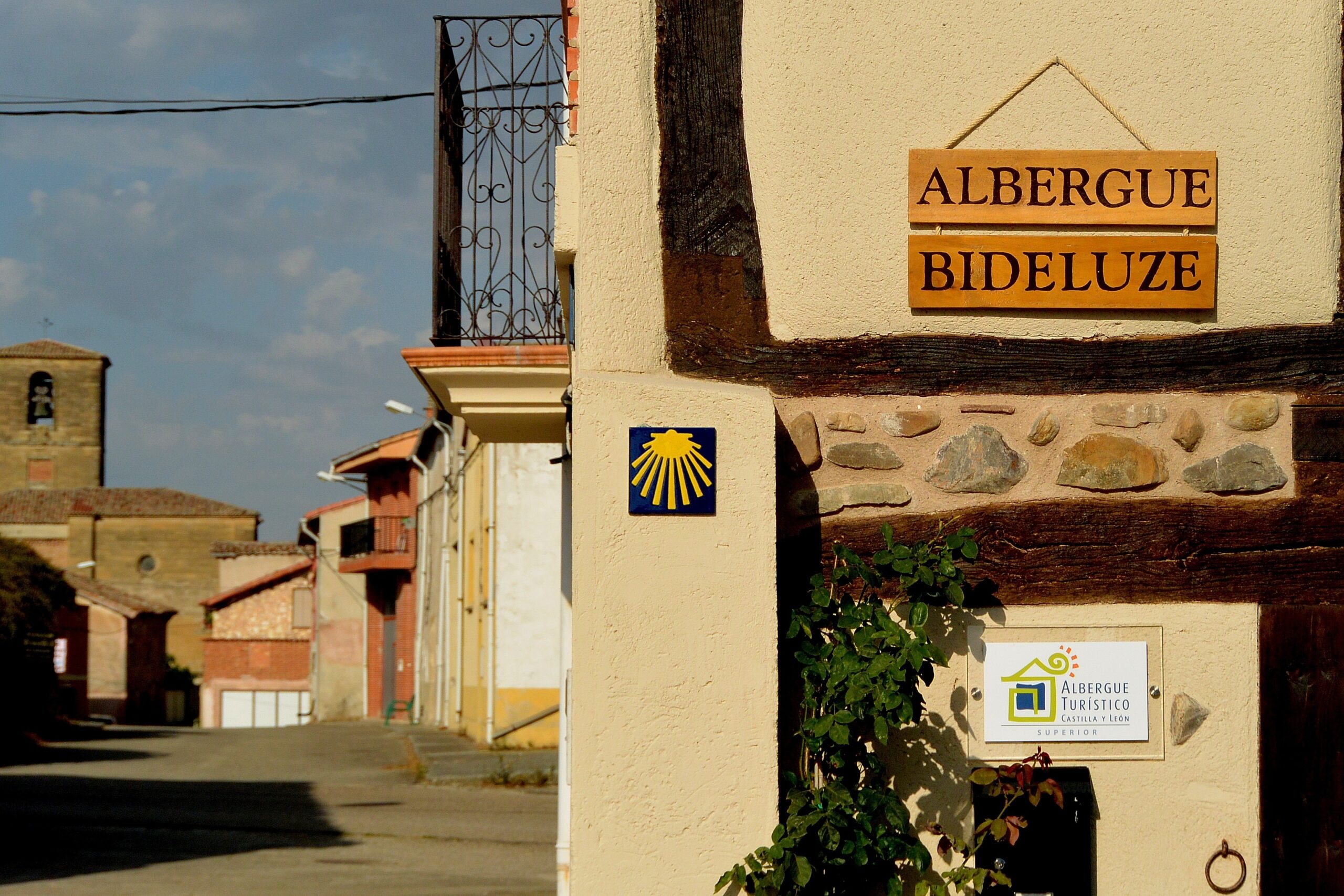 It has large sitting areas, both outside and inside. The garden has a chill-out atmosphere and Isabel takes great care to ensure that it is always green and full of flowers and plants. On cooler days, the dining room has a quiet reading area.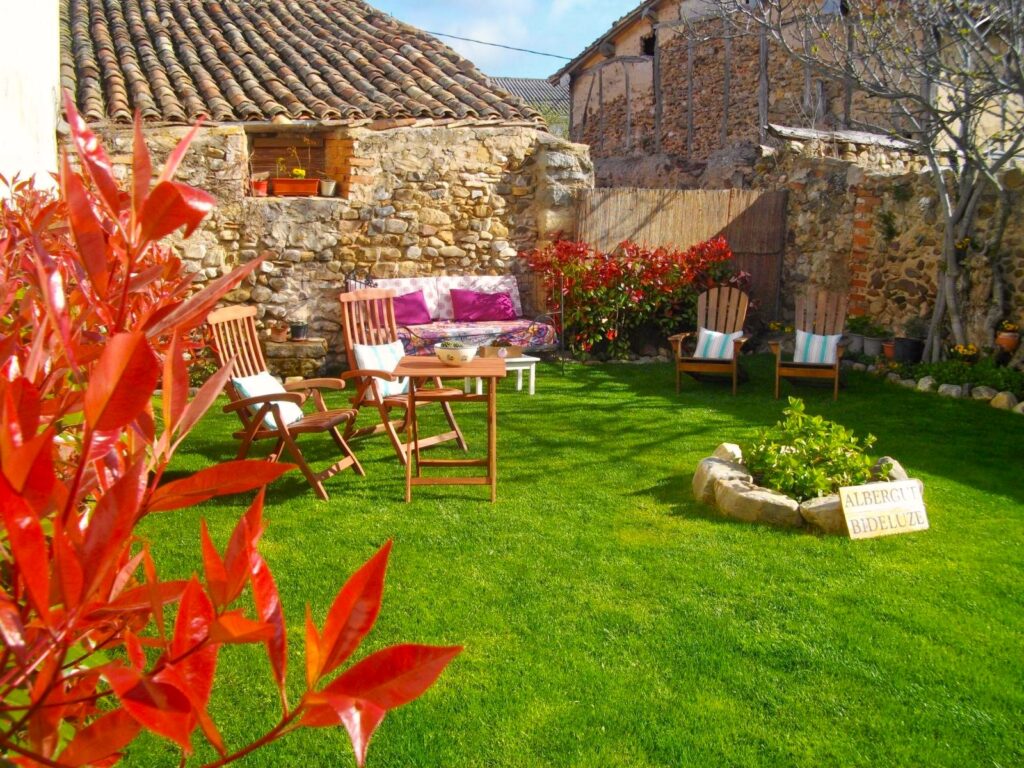 In our hostel you will find places that you will take with you among your best memories of the Camino.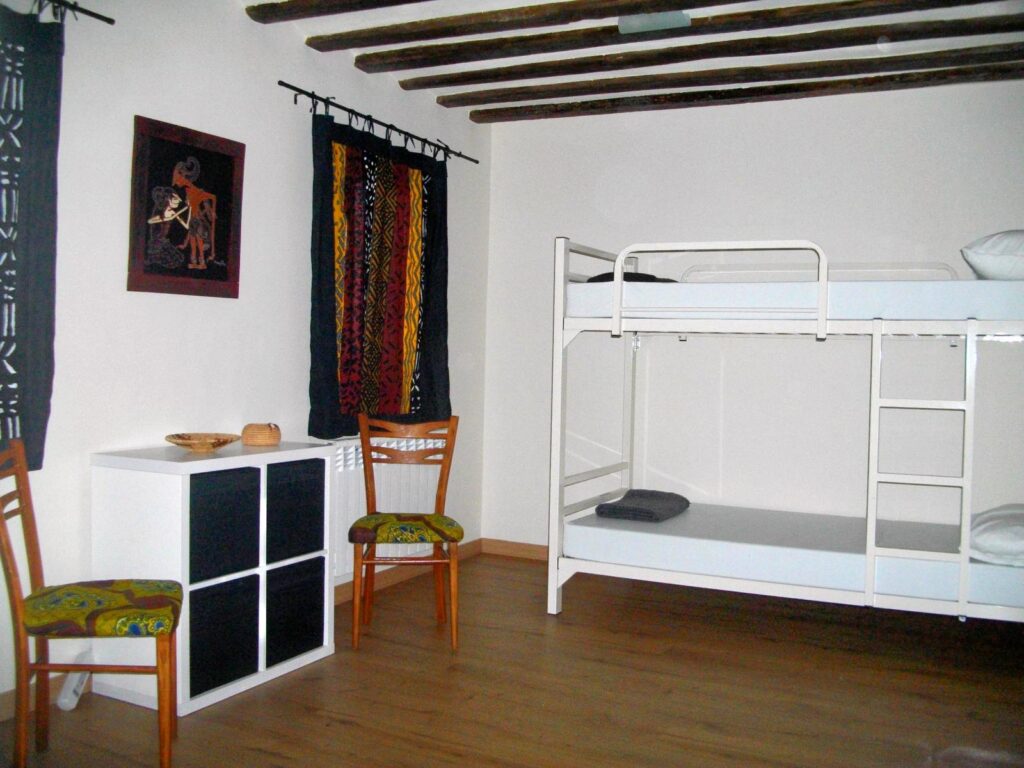 16 BEDS IN 3 SPACIOUS ROOMS WITH BUNK BEDS
DISPOSABLE LOWER SHEET AND PILLOWCASE INCLUDED IN THE PRICE
INDIVIDUAL LIGHT IN EACH BED
This is what our pilgrims say
El albergue es un pequeño oasis después de una etapa por todo un secarral de pista de tierra con calor y carretera en obras. Muy buenas instalaciones y atencion. Sin duda el mejor albergue de todo el Camino recorrido hasta ahora.
Excepcional, impecable la atención de los dueños imposible mejorar... 🥰🥰🥰
Super auberge ! Super accueil ! Très bon dîner ; le petit déjeuner n'est pas très copieux
Sehr schöne und ruhige Albergue.
Geraldine Lydon
2023-09-16
Welcome stop on the Camino.Warm friendly welcome.Beautiful old building,so well decorated.
Maria Cristina Longhini
2023-08-21
Un Albergue veramente speciale, ci si sente a casa. Spazi accoglienti, curati in ogni dettaglio. Gentilissimi i proprietari
Un albergue muy confortable y limpio. El jardín tipo chiltout ideal para descansar después de una dura etapa. La pareja que lo lleva muy simpática
un superbe oasis de paix pour reprendre ses forces. très bon service, les hôtes sont très sympathiques et la cuisine est délicieuse. sans hésiter !
Aurélie Le Goualher
2023-08-01
De la chaleur humaine, un jardin idyllique, une bonne table et une chambre propre et fonctionnelle !Que dire de plus? Allez y!
Washing machine and dryer
Fitted sheet and pillowcase
Enclosed area for bicycles
Individual lockers without lock
Breakfast: 4€
Communal dinner: 13€.
Its half-timbering and the chairs on the ground floor make it unmistakable when you arrive at the village on the Camino de Santiago.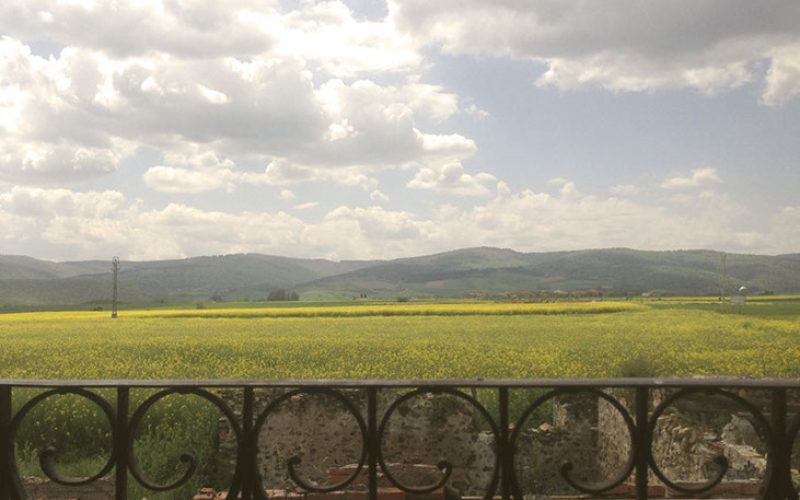 Calle Mayor nº8
09259, Castildelgado, Burgos
Tel. +34 616 647 115
+34 947 585 271