and  after doing several pilgrimages, some Caminos on my backpack and staying as volunteer in other albergues, I decided to turn my home in a place for pilgrims to rest. 
Bideluze is not only an albergue, it is also our home, so if you decide to stay with us during your French Way of St. James, you will be able to enjoy a different place, in which you will immediately realize the importance that we give to the details. In our albergue you will find a cozy atmosphere where you can rest and regain strength to continue your Way the next day with renewed energy.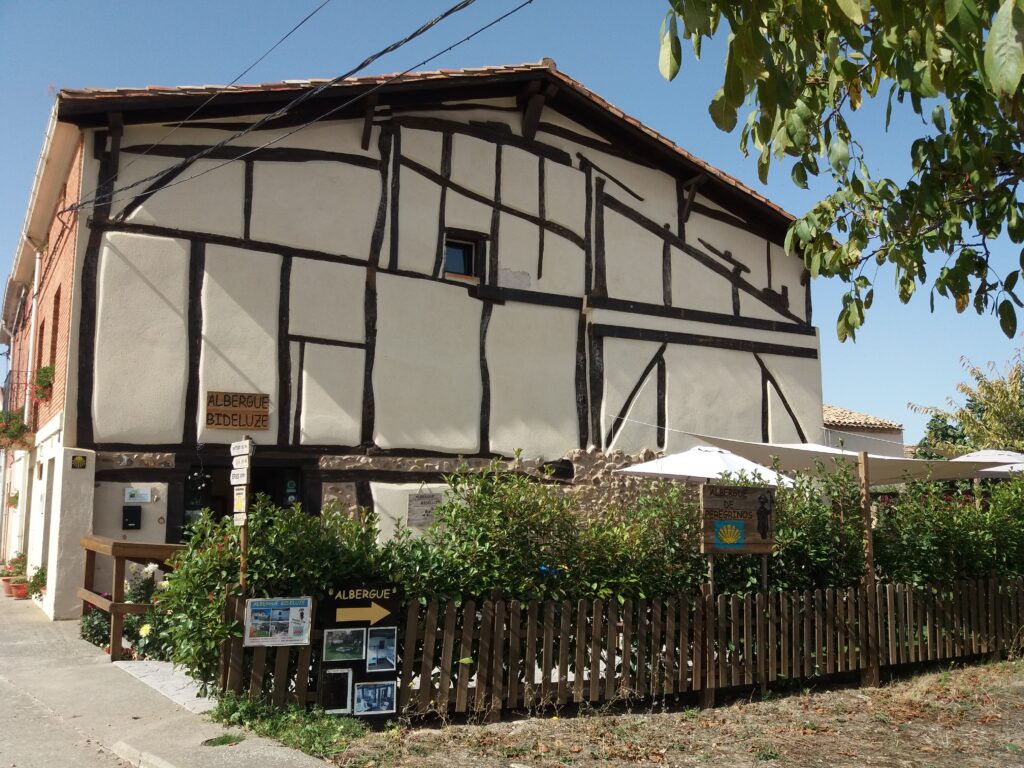 Albergue Bideluze is an old house in Castildelgado completely renovated and restored preserving its traditional essence. If you share a day of your Camino with us, you can enjoy its ancient interior architecture and its simple and everyday details that will not leave you indifferent. 
We have given great importance to the pilgrim has spaces where you can enjoy moments of rest and reflection but also where you can share experiences and talk with other pilgrims.
The name Bideluze means "long way". We gave this name to our hostel, because it is a very long way that we pilgrims travel to Santiago de Compostela. 
We are also pilgrims, we know what a pilgrim needs and we try that our house is to the liking of all the pilgrims who visit us, that their stay is as pleasant as possible and of course and most importantly, that their rest is restorative.
Castildelgado is a village belonging to Burgos, very close to the Rioja. It offers a very diverse landscape, so much so that this area is known as the "Riojilla Burgalesa".
If you stay at the hostel, be sure to visit the Church of San Pedro, in late Gothic style, and the Hermitage of Santa María del Campo. You will also be able to admire the arch, in the middle of Calle Mayor, a vestige of the disappeared Palace of the Counts of Berberana.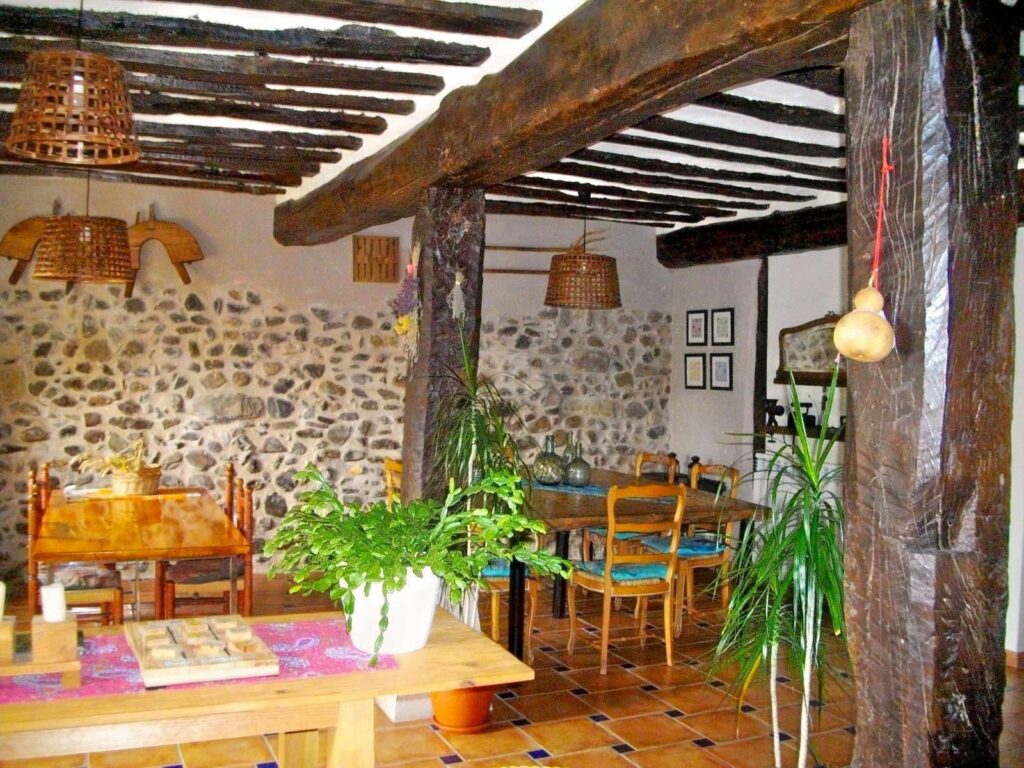 Its half-timbering and the masonry on the ground floor make it unmistakable when you reach the village on the Camino de Santiago.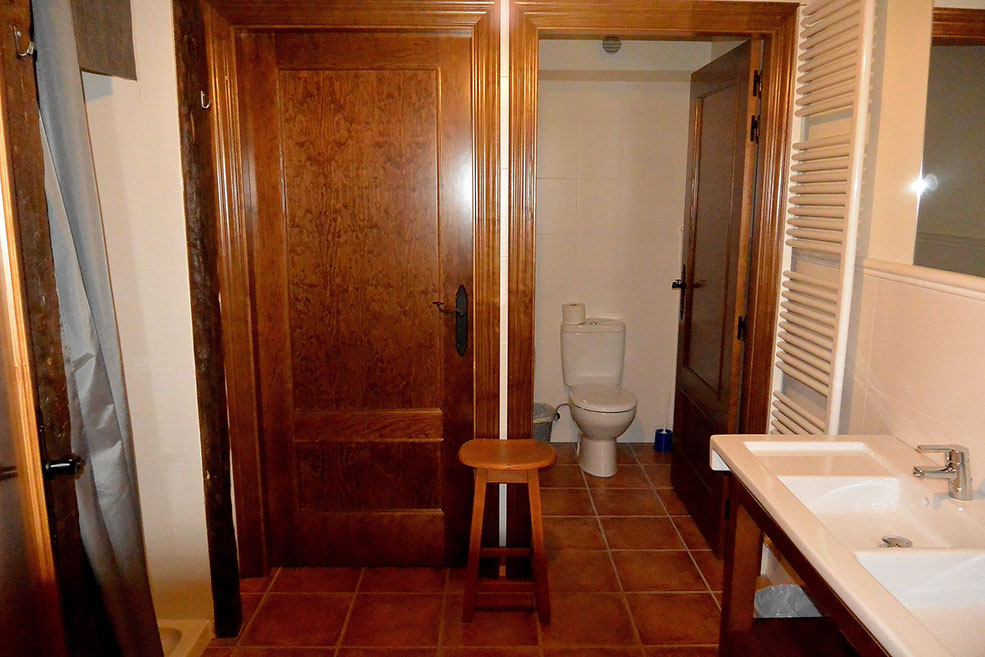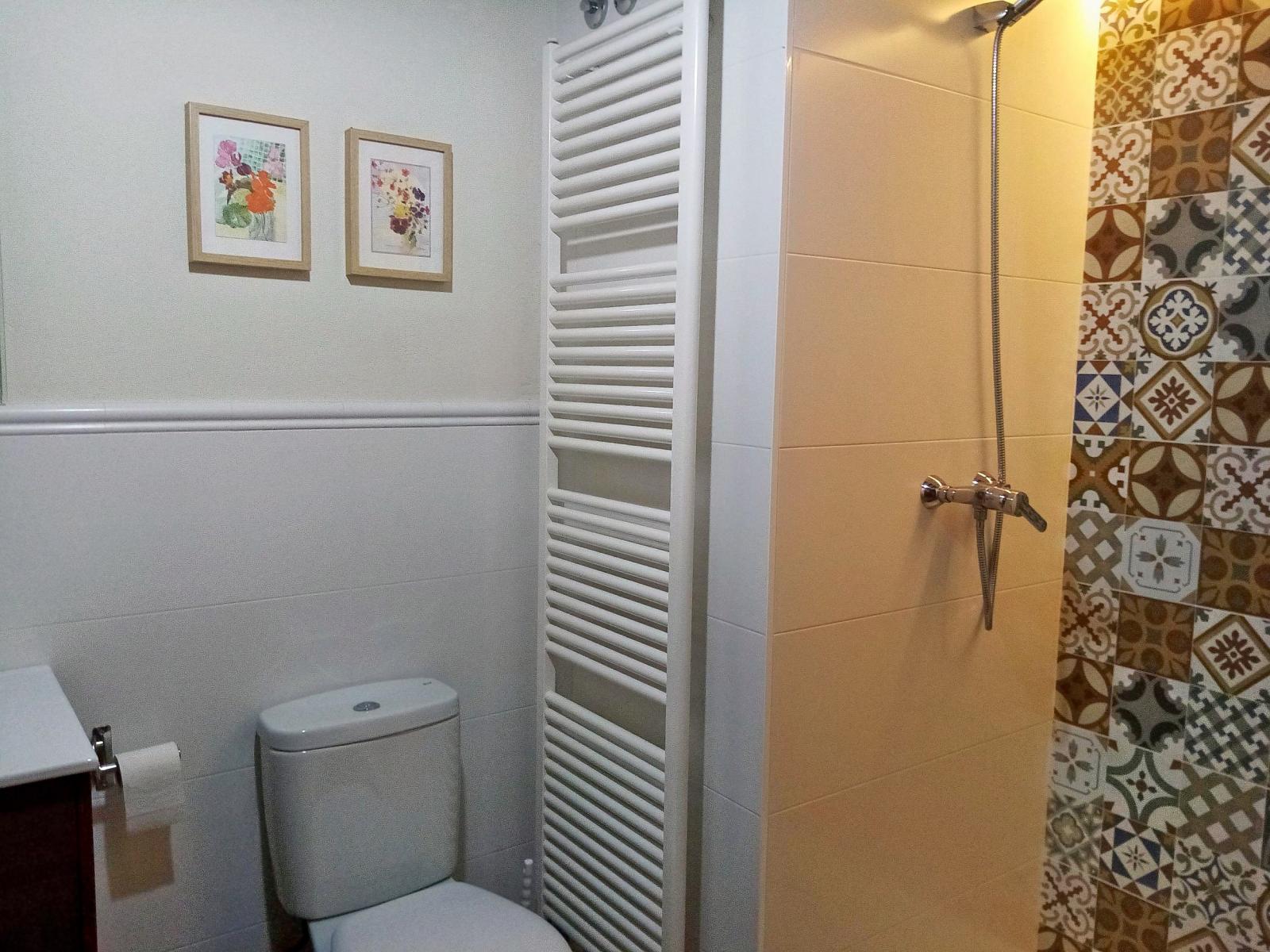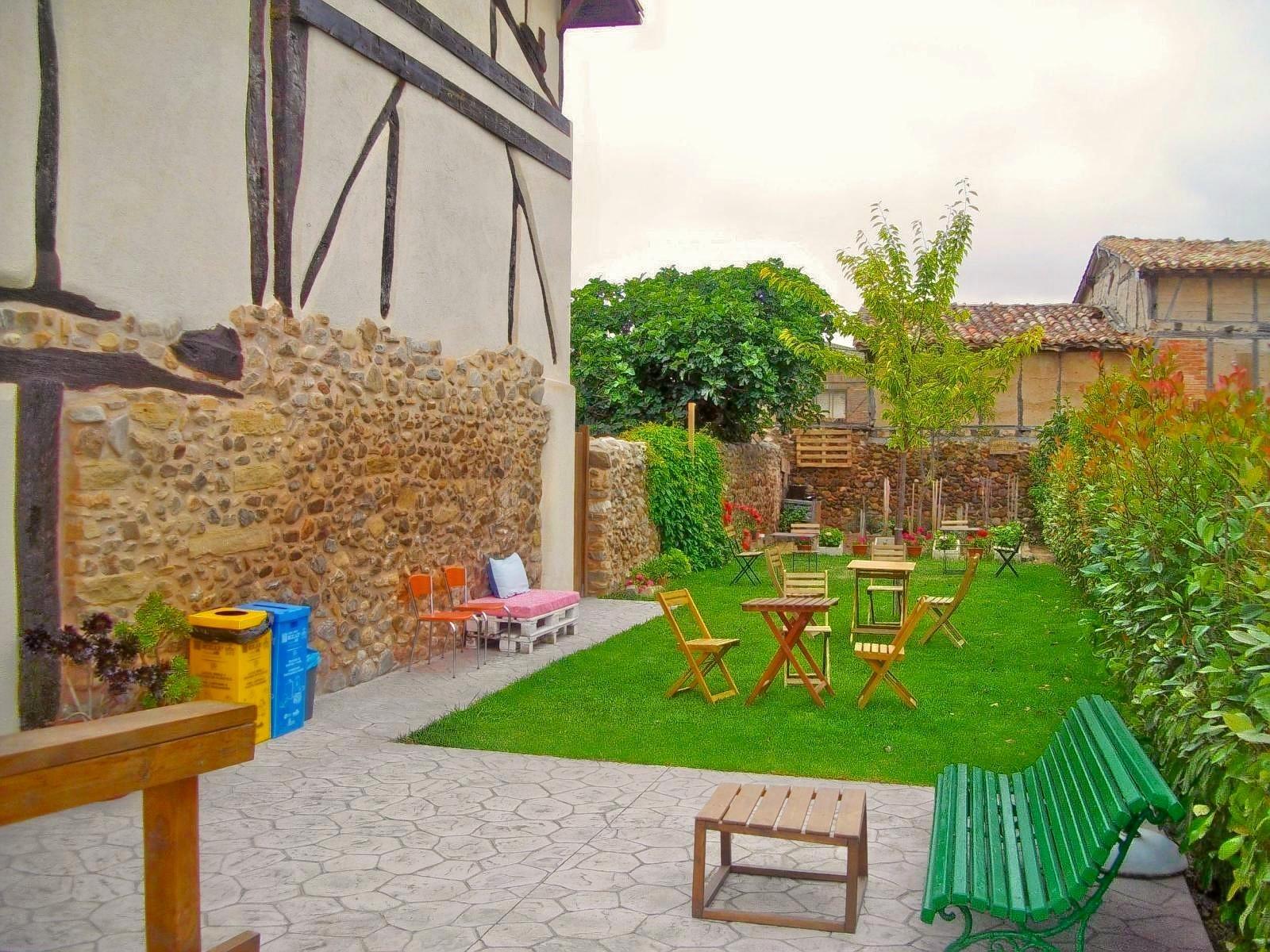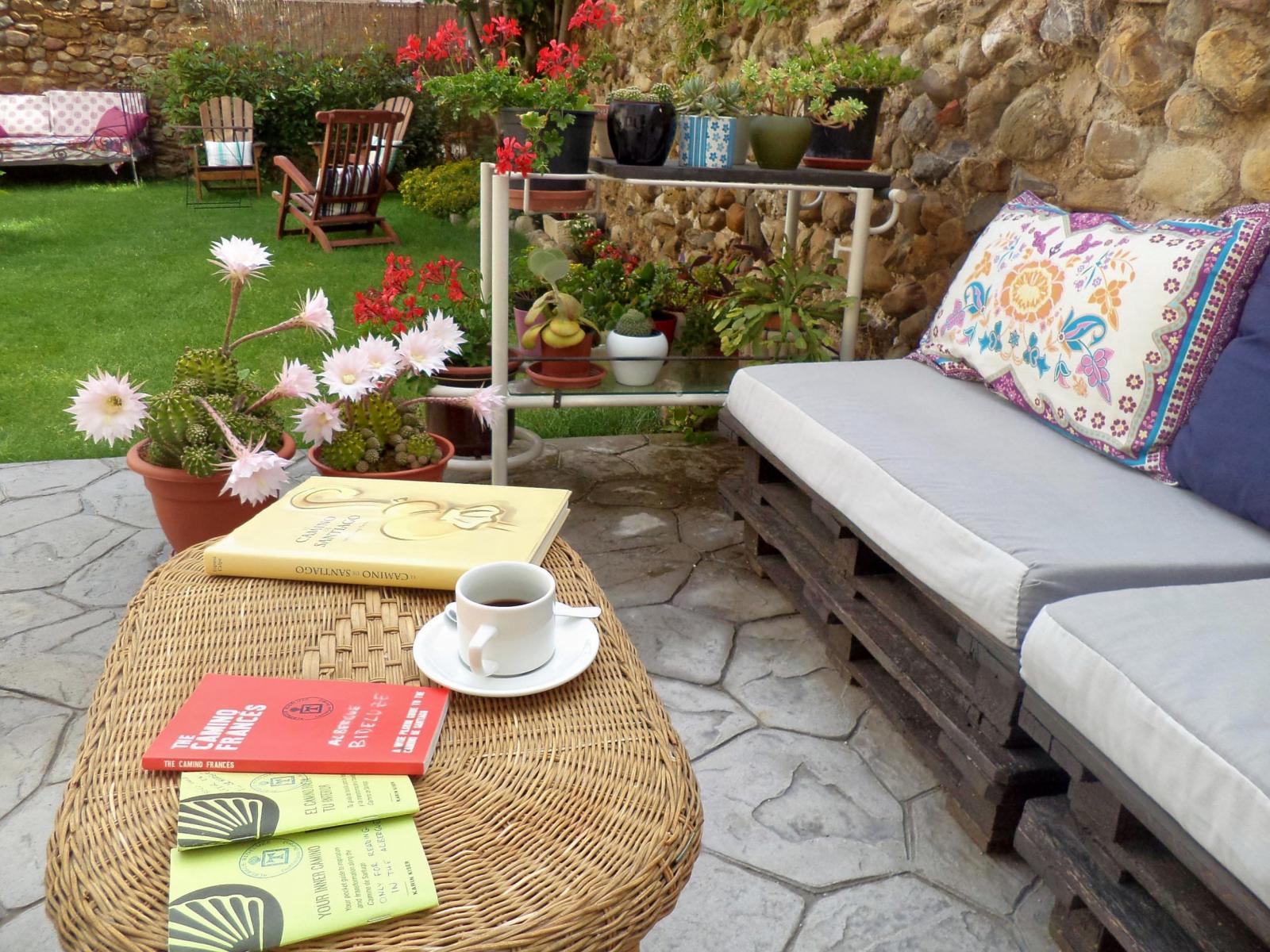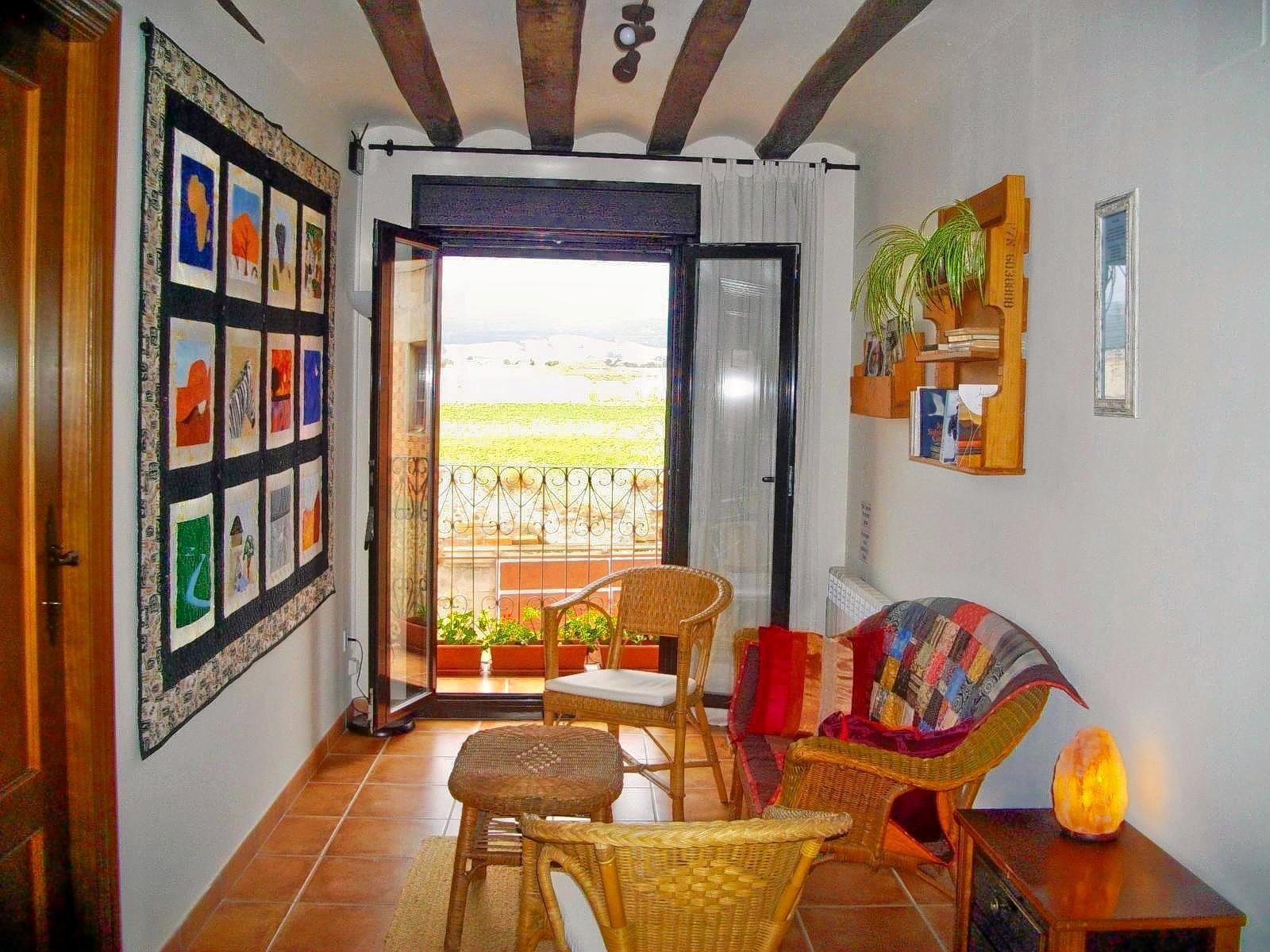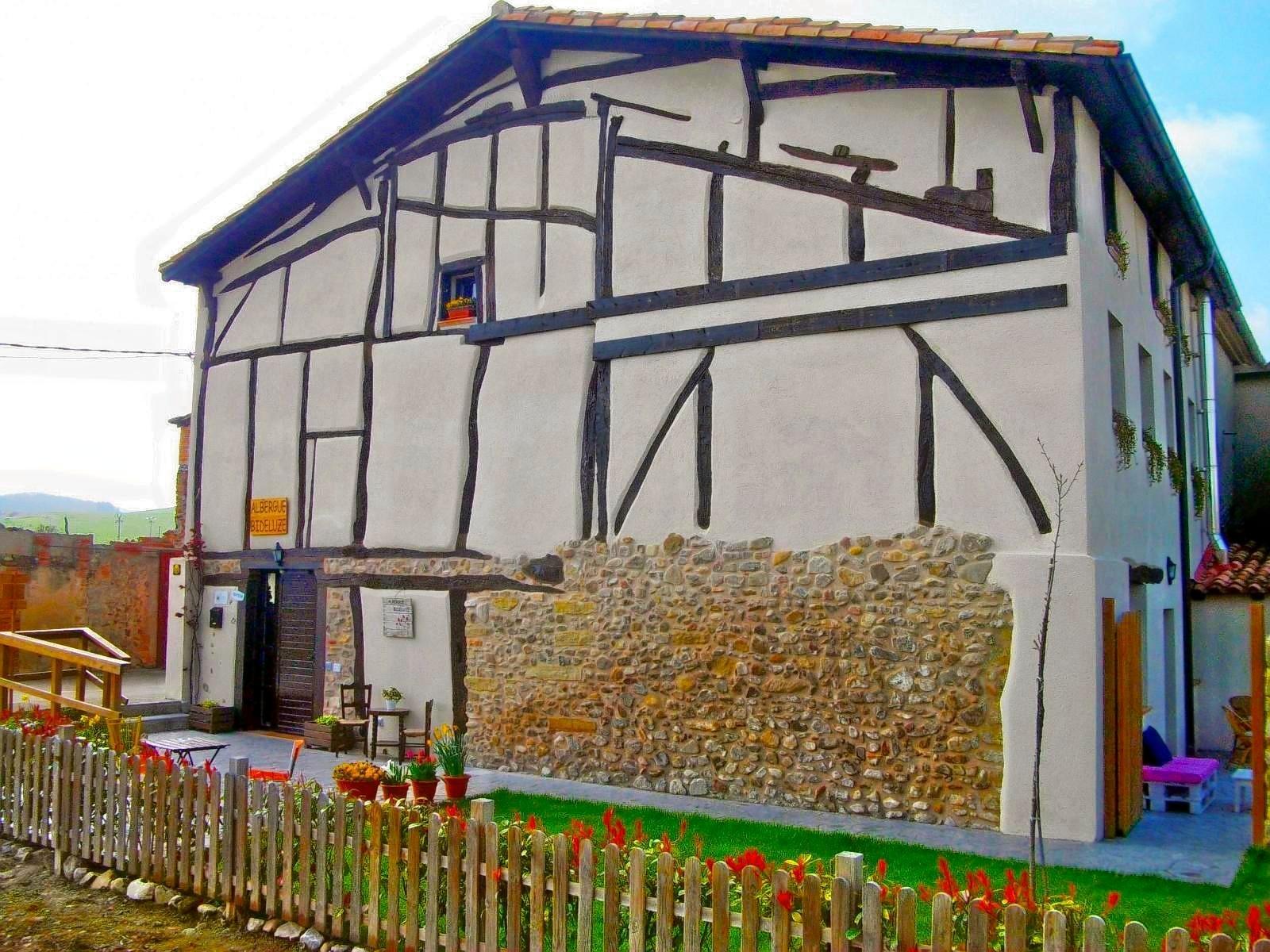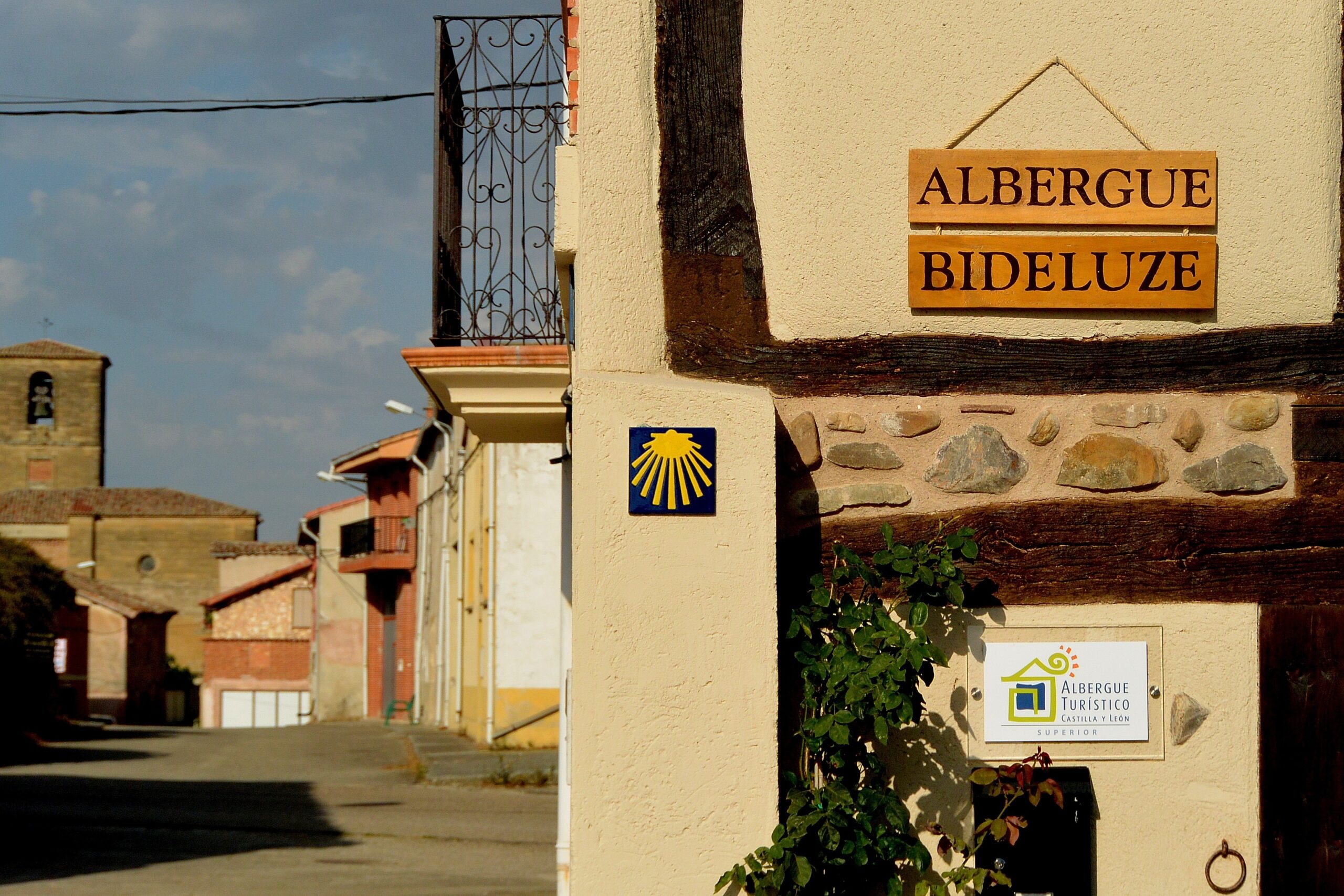 It has large sitting areas, both outside and inside. The garden has a chill-out atmosphere and Isabel takes great care to ensure that it is always green and full of flowers and plants. On cooler days, the dining room has a quiet reading area.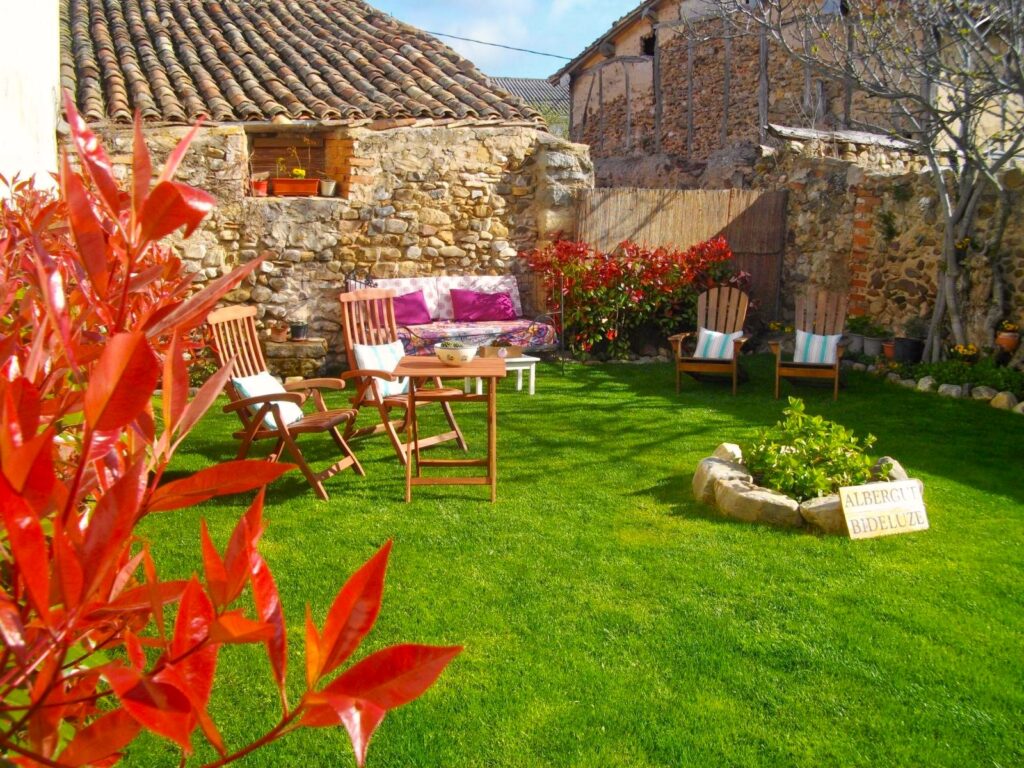 In our hostel you will find places that you will take with you among your best memories of the Camino.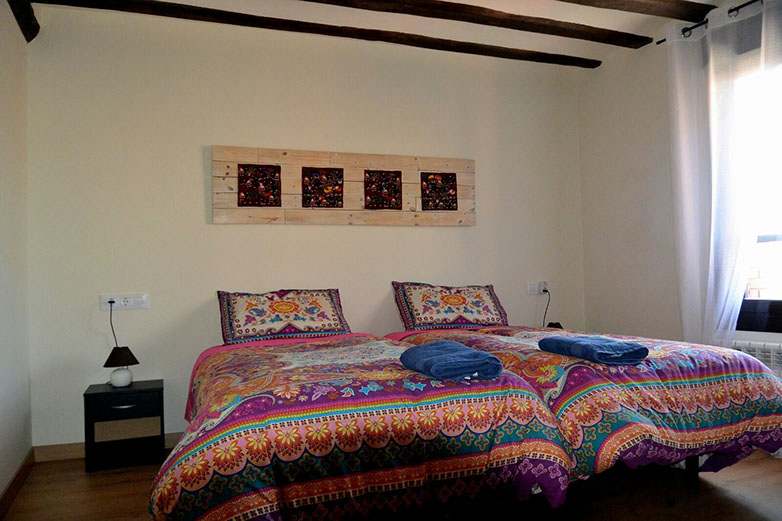 1 ROOM
DOUBLE WITH SHARED BATHROOM
INCLUDES BED LINEN, DUVETS
AND TOWELS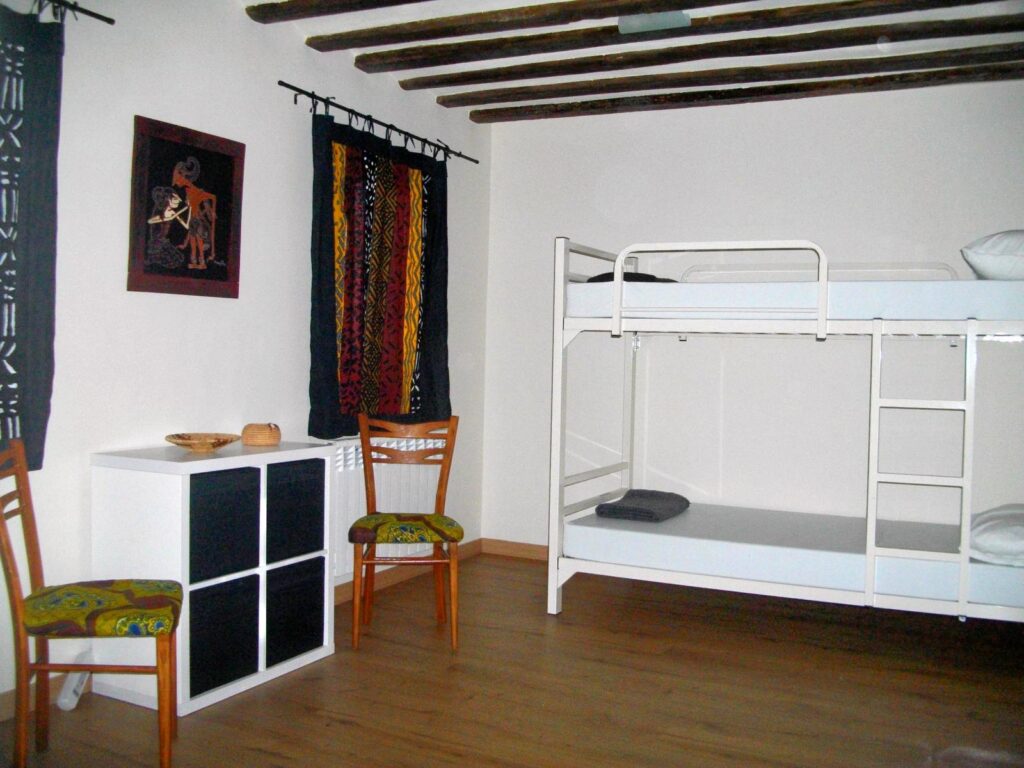 2 BUNK ROOMS FOR 6 PERSONS
1 ROOM WITH BUNK BEDS FOR 4 PERSONS
(IN THIS ROOM MINIMUM GROUP OF 3 PERSONS)
This is what our pilgrims say
So pretty interior, beautiful garden, delicious meal .. Everything is perfect! I can see why people don't want to leave here. The owner and his wife are so kind and nice. If I come here next time, I want to stay again 🧡
One of the best Albergue's during the Camino Frances. Lovely and hospitable owners. Such a beautiful and warm couple with a kind heart and love for the pelgrims who stay there. The prices for the rooms are decent and you can also book breakfast, lunch, dinner for a relatively good price. Bed bunks and dormitorio are of good quality. They have showers and toilets as well. There is a lovely garden outside and some rest places with numerous books available, wow!!! We had dinner and breakfast there and it was so worthwhile....unbelievable the effort and love they put in their hostel and the guests! The Albergue is family oriented to an incredible extent... I even learned a new non-alcoholic drinks called Mosto and loved it so much! Thank you so much with all my heart 💓 Muchas muchas gracias!!!
Sergio Prenleloup
2023-06-13
Il migliore trovato sul cammino
Creo que no se puede pedir más por un albergue. Es el lugar más cuidado, limpio y bonito que he encontrado hasta hora, haciendo el Camino. El precio es económico y hay la posibilidad de cenar y desayunar en el hostal. Incluye una zona verde de relax, zona cena y zona de limpieza para ropa. Las personas tienen un espacio sostenible dentro de cada habitación y los baños son excelentes. Dudo encontrar en el resto del camino algo mejor. Lo recomiendo.
Uno de los albergues más bonitos y bien cuidados de los 5 caminos que he realizado. Muchas gracias Andrés y compñía!
Beste Herberge bisher auf diesem Camino. Sehr liebevolle herzlich Versorgung der Pilger. Sauber und sehr gepflegt.
ANDREW TAPSFIELD
2023-05-08
Great place. Nice gardens. Food average at best. Slightly dictorial when I helped myself to a wine glass. Staff only sign thrust in my face.
대접받는 느낌의 숙소입니다 다음에도 꼭 쉬어가고싶은 숙소입니다 까미노길이 더 풍성해졌습니다
Un lugar donde se respira mucha paz y la amabilidad y el servicio de los propietarios insuperable. Muchas gracias
真的很用心在經營的場所。放鬆,舒適,環境好。在徒步後在此休息半天,也莫過於人生最好的享受。
Washing machine and dryer
Fitted sheet and pillowcase
Enclosed area for bicycles
Individual lockers without lock
Breakfast: 4€
Communal dinner: 12€.
Its half-timbering and the chairs on the ground floor make it unmistakable when you arrive at the village on the Camino de Santiago.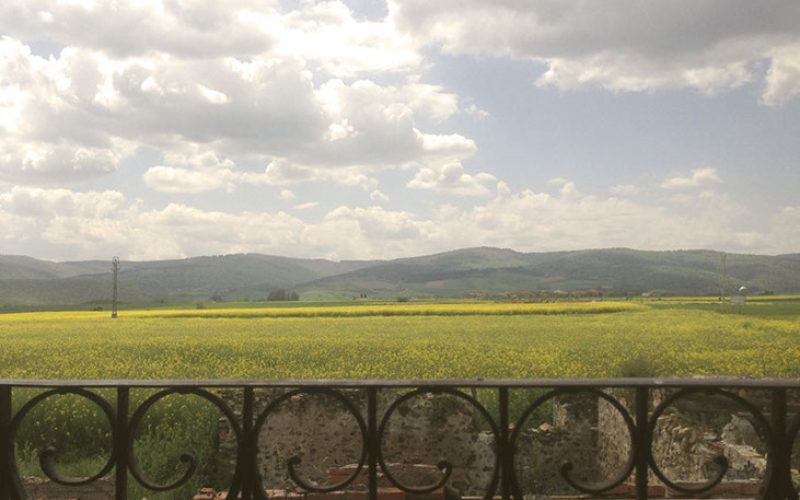 Calle Mayor nº8
09259, Castildelgado, Burgos
Tel. +34 616 647 115
+34 947 585 271